Kambodscha – Ein Land auf zwei Räder
LAND AND PEOPLE IN CAMBODIA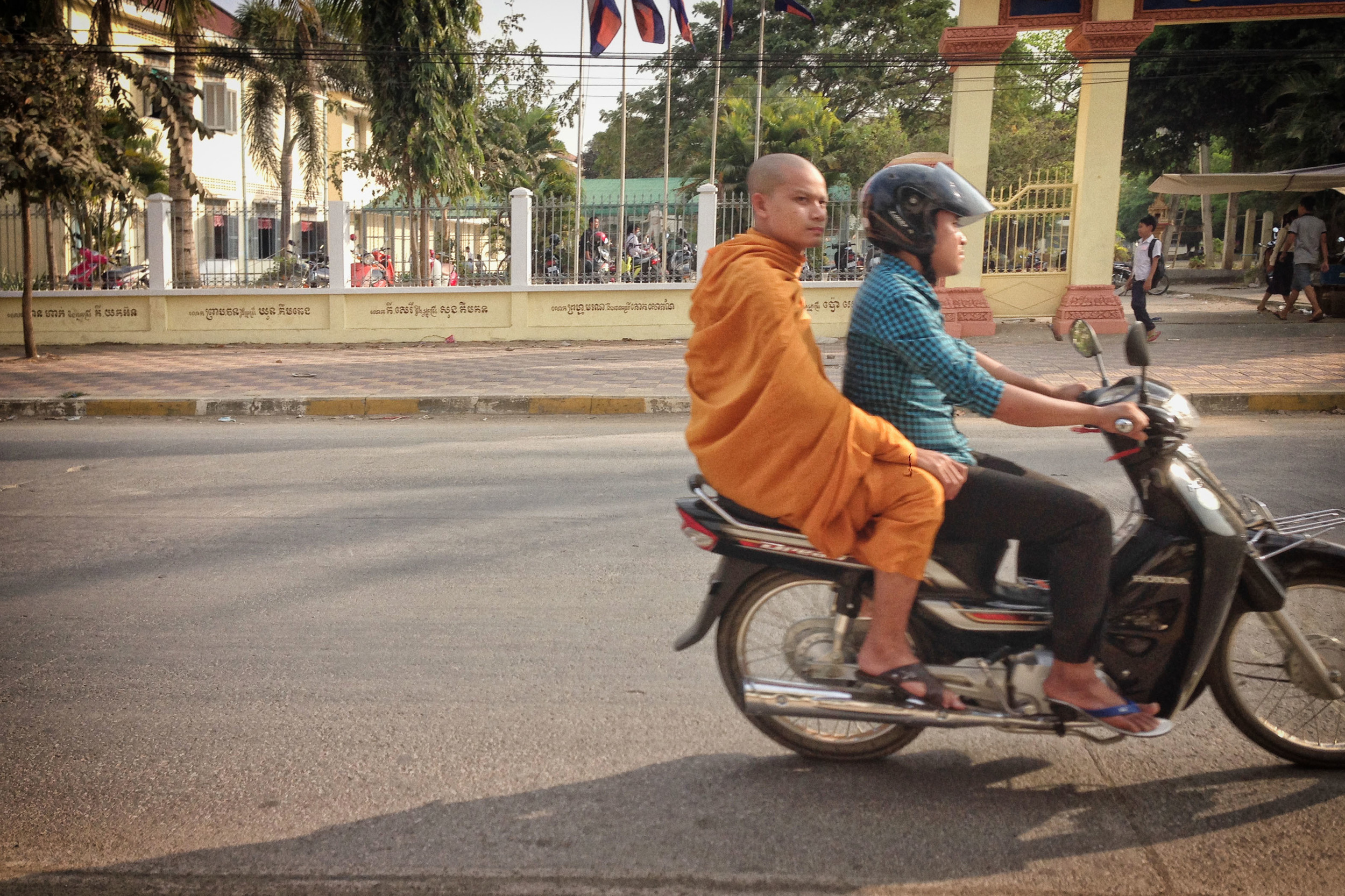 Autofahren in Kambodscha ist für einen Europäer kein Zuckerschlecken und man braucht unendlich viel Toleranz. Egal wie geübt man hinter dem Steuerrad ist. Verkehrsregeln scheint für den Kambodschaner ein Fremdwort zu sein. Selbst die Polizei ignoriert die Regeln. Die einzige Regel die existiert: baue keinen Unfall. Mit dem Auto zu fahren heisst auch, dass man die Strassen mit Menschen, Hunde, Hühner, Affen, Nudelsuppe Trolleys, Strassenverkäufer und vorallem mit Motorradfahrer teilen muss.
Für einen Kambodschaner ist ein Motorrad viel billiger als ein Auto. Und man ist in der Stadt viel effizienter unterwegs. Das kambodschanische Volk verwendet fast alles Mögliche auf ihren 2-rädigen Transportmittel, um die "Familienmitglieder" zu transportieren, wie zum Beispiel ein Hühnerstall, Schweine, Möbeln oder Lebensmittel. Es ist auch nicht ungewöhnlich, eine 4-6 köpfige Familie auf einem Motorrad zu sehen.
To drive a car in Cambodia, can be somewhat of an experience for a European, it takes a bit of getting used to and nerves of steel. It doesn't matter how much experience you have as a driver. It seems that there are absolutely no traffic rules and if there are, then nobody knows them at all. Even the police don't obey the rules. The only rule that seems to exist is, don't cause an accident. When driving, you don't only share the road with other vehicles, you have to deal with pedestrians, cows, elephants, dogs, chicken, the occasional monkey, noodlesoup-trolleys, street sellers and most of all motorbikes.
For a Cambodian its much cheaper to drive a motorbike than a car and its also much more efficient for moving through any town. The Cambodian transports almost anything with his 2 wheeled "family member", chicken coops, pigs, furniture and groceries. It's not unusual at all to find 4 – 6 family members all traveling on the same motorbike.